Our company's products have many mechanical models and specifications, which can meet the requirements of different users. In the spirit of "excellence" and "exclusive", our company actively promotes
SF-360C1Fingerless type single facer
What you want to know is that we work hard.
※Structural features:
★adopt suction hood structure,matched high pressure powerful fan. Suction with silence, gas supply and electrical control cabinet to focus on the same operation,away from the host is not less than 1.5m.Operating side closed full cover。
★the base and wallboard cast iron structure, the thickness of wallboard is 200mm。Independent gear box, universal joint transmission structure.
★corrugated roller material adopt 48CrMo alloy steel,diameter of corrugated roller main roller ¢ 360mm,Quenched, CNC grinder grinding, IF quenching, surface finish,surface tungsten carbide dealing, surface hardness above HV1200 degree。Bearing of corrugated roller and pressure roller key parts adopt Timken bearings produce heat.
★pressure roller ¢ 364mm,surface grinding and dealing with chrome,cylinder control moves up and down,No. 45 carbon steel material, quenching (with cushioning devices).
★glue wallboard adopt skateboard-type structure, pneumatic control glue to glue back,diameter of glue roller is ¢240mm, engraved polished surface after a 30-line pit style textured machined chrome plated,After scraping the roller surface polished hard chrome plated。
★glue part can remove overall, exchange glue roller quickly and convenient。Electric compartment plastic, electric adjustment amount of glue Digital。
★material of corrugated and pressure is provided by zhongyuan tegang,corrugated roller pressure roller high。A
★corrugated roller and pressure roller adopt air spring pressure device, and working stable 。
★preheat roller adopt seamless steel pipe produced by tiangang¢ 400mm,All metal hose connection。
※Technical parameters:
1、effective width:1800mm、2200mm
2、operate direction:left or right(Determined in accordance with the customer's facility)
3、design speed:200m/min
4、range of temperature:160—180℃
5、air source:0.4—0.9Mpa
6、steam pressure:0.8—1.3Mpa
7、corrugate flute(UVtype or UVVtype)
※Roller diameter parameters:
1、diameter of corrugated roller: ¢360mm
2、diameter of pressure roller: ¢364mm
3、diameter of glue roller: ¢269mm
4、diameter of preheat roller: ¢400mm
※Powered motor parameters:
1、main drive motor:22KW rated voltage:380V 50Hz continuous(S1)working system
2、suction motor:11KW rated voltage:380V 50Hz continuous(S1)working system
3、adjust glue reducer:100W rated voltage:380V 50Hz short (S2)working system
4、adjust glue gap motor:200W*2 rated voltage:380V 50Hz short (S2)working system
5、glue pump motor: 2.2KW rated voltage:380V 50Hz continuous(S1)working system
※Mainly purchased parts, raw materials and origin:
Scan the QR code to read on your phone
We could not find any corresponding parameters, please add them to the properties table
Tel: 86-317-7751118 Fax: 86-317-7750598
Add: 3km the south of Dongguang County, the east of 104 national highway, Cangzhou City, Hebei Province, China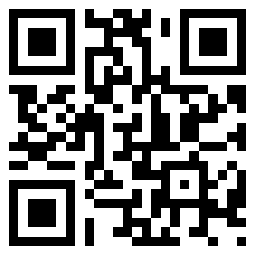 Copyright © 2008-2020 Hebei Xinguang Carton Machinery Manufacturing Co., Ltd. All Rights Reserved.